Circular 153 — Guidebook to Albuquerque Basin of the Rio Grande Rift, New Mexico
By Vincent C. Kelley, L. A. Woodward, A. M. Kudo, and J. F. Callender, 1976, 32 pages.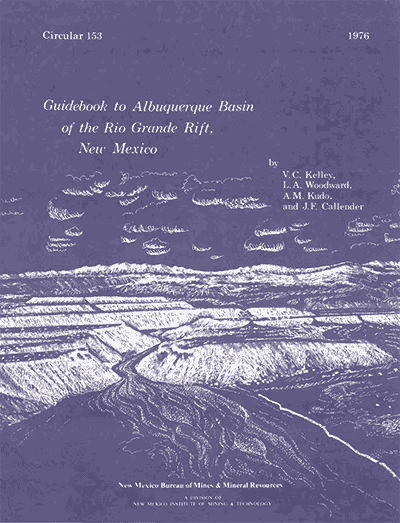 This guidebook was prepared specifically for one of the field trips in connection with Geological Society of America Rocky Mountain Section meeting held in Albuquerque, May 19-23, 1976.

CD or DVD-ROM format
This publication is out-of-print. It is available on CD or DVD-ROM.
Also available as a free download.