Memoir 50B — Energy and Mineral Resources of New Mexico: Coal Resources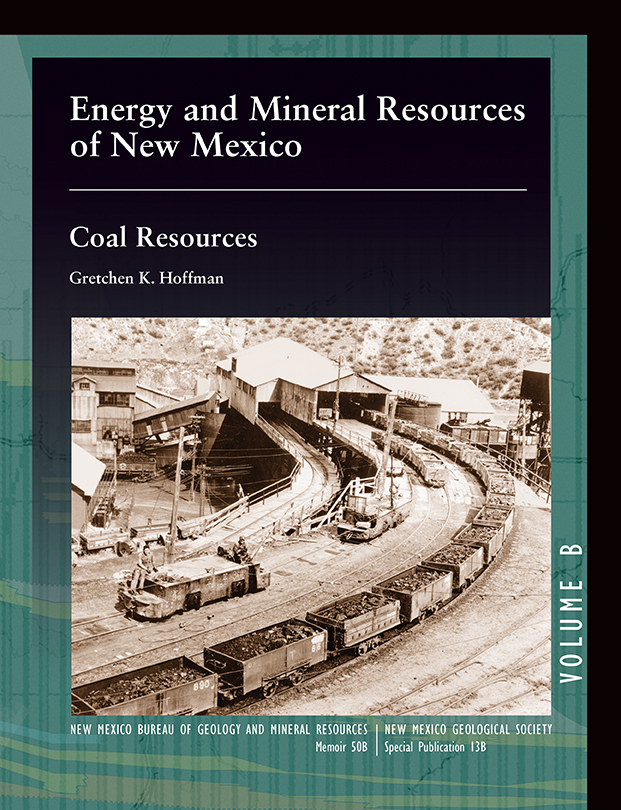 By: Gretchen K. Hoffman, 2017, 80 p.
New Mexico's coal resources, predominantly located in the San Juan and Raton Basins, have affected the state's growth and development, and have been significant economic drivers. As alternative energy resources are considered nationally, New Mexico still generates a significant amount of power using its coal resources. This volume provides a geologic review of New Mexico's coal-bearing regions and formations, as well as discussing important coalbed methane reserves.
This memoir was published jointly by the New Mexico Bureau of Geology & Mineral Resources and the New Mexico Geological Society. It is also available as part of a six-volume boxed set.

Also available as a free download.