Memoir 50C — Energy and Mineral Resources of New Mexico: Uranium Resources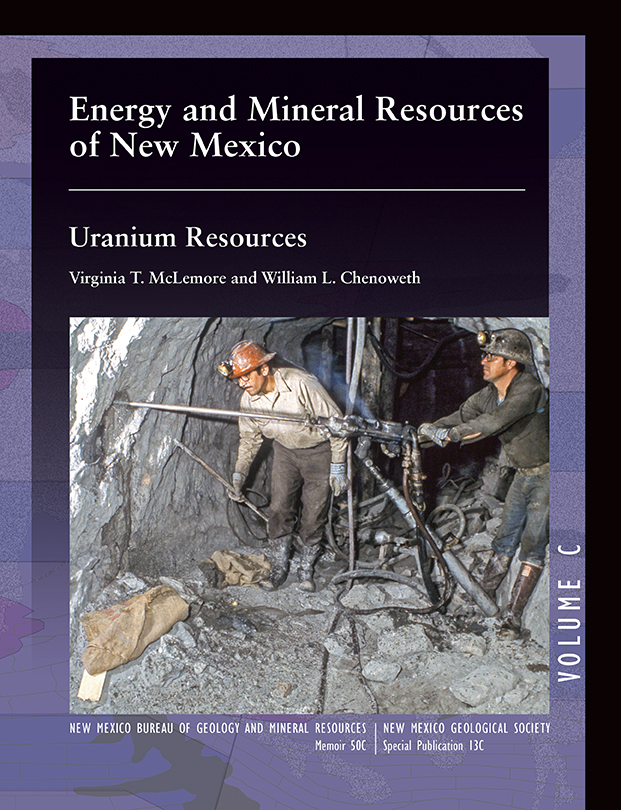 By: Virginia T. McLemore and William L. Chenoweth, 2017, 80 p.
Some of the world's greatest uranium reserves, used for power generation and in a variety of industrial applications, are found in the state of New Mexico. This volume provides an extensive review of the geology of these uranium resources, covering where they are found, predominantly in the Grants district in the Morrison Formation. Additional review of the uranium potential in minor deposits is also included.
This memoir was published jointly by the New Mexico Bureau of Geology & Mineral Resources and the New Mexico Geological Society. It is also available as part of a six-volume boxed set.

Also available as a free download.