Scenic Trips to the Geologic Past # 9
Albuquerque - Its Mountains, Valley, Water, & Volcanoes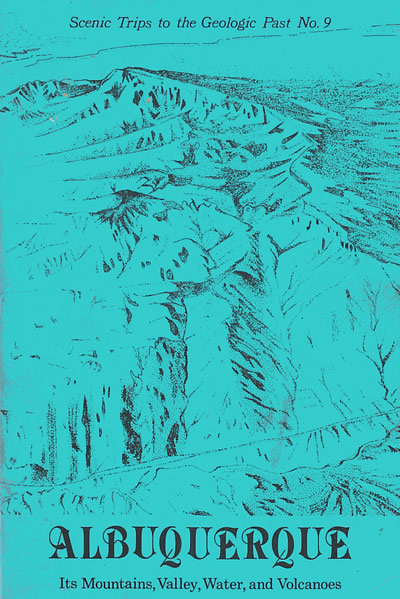 by V. C. Kelley, third edition, 1982, 106 p.
Ever wonder how the spectacular mile-high Sandia Mountains came to dominate the skyline east of Albuquerque? This handbook answers that question for visitors and residents alike. It also provides interesting insights to the many other geologic attractions of this scenic country. One trip includes the Sandia Tram ride, a magnificent 15-minute ascent from 6,539 feet to 10,378 feet in a distance of 2.7 miles. Included are discussions of local flooding problems and geology and panoramic direction maps to locate the many prominent features on the horizon.
This book has been superseded by Scenic Trip 18: Albuquerque - A Guide to Its Geology and Culture.

CD or DVD-ROM format
This publication is out-of-print. It is available on CD or DVD-ROM.
Also available as a free download.