Circular 182—Industrial rocks and minerals of the Southwest
Compiled by G. S. Austin, 1982, 111 pp., 21 tables, 141 figs.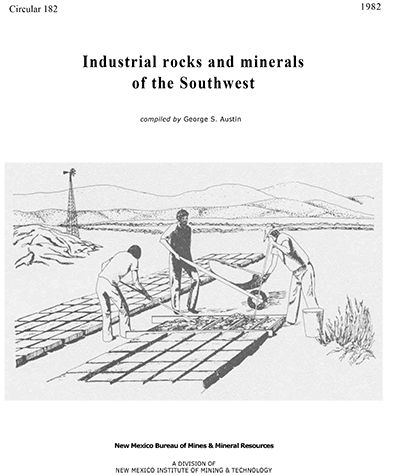 On May 13-15, 1981, in Albuquerque, New Mexico, the 17th Annual Forum on the Geology of Industrial Minerals was held. This volume contains 18 expanded papers from the forum, along with two abstracts of papers given at the forum but not presented for publication. In addition to technical papers on the major industrial minerals of New Mexico and adjoining states, Circular 182 contains articles on "Potash in Libya" and "Perlite in El Salvador". The southwest part of the U.S. holds an abundance of industrial rocks and minerals. This annual forum was to acquaint participants with industrial minerals of the Southwest. These works contain much of the latest information on the area and include several significant papers dealing with the industrial minerals that are so important to this part of the country.

Also available as a free download.