GM-1 — Geologic map of Hillsboro Peak Thirty-minute Quadrangle, New Mexico
By Frederick J. Kuellmer, 1959, scale 1:126,720.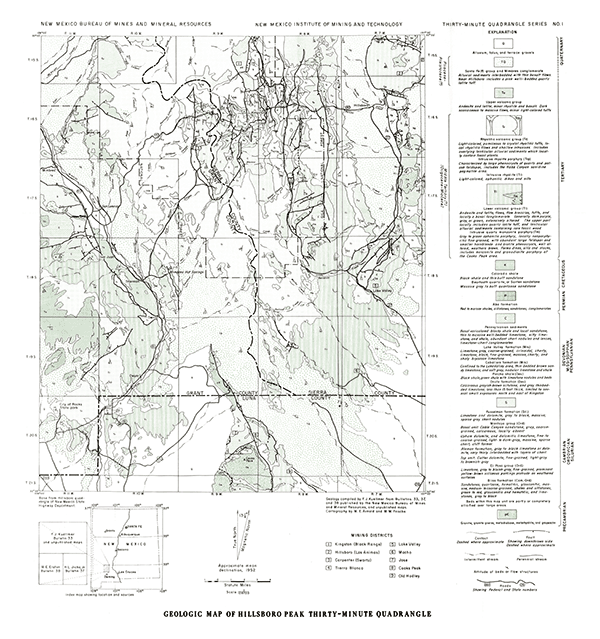 This map extends from City of Rocks State Park to northeast of Hillboro, New Mexico. The rocks exposed in this area include Precambrian basement, a significant Paleozoic section, Cretaceous sediments, and extensive Tertiary volcanic an intrusive rocks. The region surrounding the towns of Hillsboro, Kingston, and Lake Valley has a long history of mining and mineral exploration. Source data for this map include Bulletins 33, 37, and 38.
Related 30-minute geologic maps of this region include:

CD or DVD-ROM format

Also available as a free download.