Frequently Asked Questions About Mineral Identification and Collecting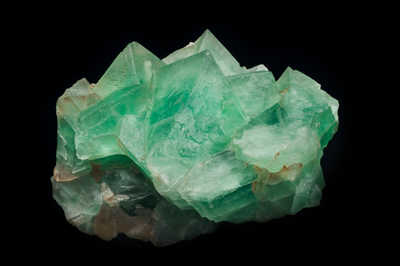 compiled by Shari Kelley and Virgil Lueth
---
The Institute of Meteoritics in the Department of Earth and Planetary Sciences at the University of New Mexico has webpage about how to identify a meteorite with several photographs of meteorites and helpful tips.
Several common rocks and man made materials, including iron ore from magnetite skarn deposits, iron concretions from sandstones, and slag deposits near old smelters and blacksmith shops, are often confused with meteorites.
Contact Virgil Lueth for a positive identification.

You may want to download our free Rockhounding Guide to New Mexico (4.5 Mb PDF).
Two books, Gem Trails of New Mexico by James R. Mitchell and New Mexico Rockhounding: A Guide to Minerals, Gemstones, and Fossils by Stephen M. Voynick provide fairly up-to-date information about mineral collecting in New Mexico.
The book Minerals of New Mexico by Stuart Northrup gives a comprehensive list of mineral occurrences in the state.
Another resource is Rockhounding New Mexico by Melinda Crow.
Local "rockhound" groups can also be helpful in pinpointing collecting sites and providing information about local land status and collecting issues.
Several webs sites offer information about mineral collecting in New Mexico:

The answer to this question is generally "yes" because highway right-of-ways are public property; however, the New Mexico Department of Transportation sometimes places signs at certain unstable or extremely busy roadcuts that clearly state that rock collecting is not permitted. Please pay attention to these signs for your safety and for the safety of passing motorists.
Contact John Rakovan, the State Mineralogist. You can (1) bring the specimen to Socorro or (2) mail the specimen (along with return postage) to Dr. John Rakovan, New Mexico Bureau of Geology and Mineral Resources, Socorro NM 87801. If you prefer, you can send a photograph of the specimen.

I'd like to visit the Mineral Museum in Socorro. What are the hours of operation? How do I get there?

Check the Mineral Museum's web page for location and other useful information.

What do federal land management agencies say about collecting minerals on public lands?